Rick Pantuliano lives with his wife and two daughters just a short drive away from his parents' Nassau County home. This proximity has allowed them to maintain a close relationship with his 77-year-old mother. Yet even though he is nearby, he still needed professional help when his mother's dementia became significant enough that she required round-the-clock care.
"It got to a point where my mom needed to go on Medicaid," Rick said. "Applying was a confusing process. I was pulling my hair out."
His attorney recommended that he contact Nicole Christensen of Care Answered.
"She held my hand through the entire process," he recalled. "She helped me understand every step of a very time consuming and complicated situation."
Describing his mom, Raffaela, as a strong woman who was traditionally the caregiver for other family members, Rick related how she began to show signs of dementia about six years ago, six years after his father passed away from emphysema.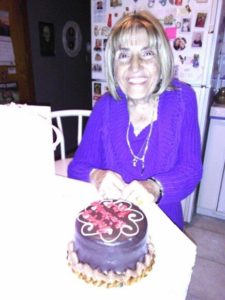 "She took care of her sick aunt, who died of cancer. Then she cared for her uncle who passed away of old age. She took care of her own mom and dad who lived with them for years. She took care of a lot of people," Rick said. "Now it's her turn, and there's nobody there but me."
Commuting from Long Island each day to his job in New Jersey keeps him away for long hours, adding to the stress of trying to ensure that his mom's needs were being met. Nicole's assistance helped Rick feel confident that he was arranging for the most appropriate care possible for his mom.
"I would still be at the starting line if it wasn't for Nicole," he noted. "She was my advocate. She walked me through the entire process and stepped in whenever I felt I was hitting a brick wall. She translated everything and made it understandable and easy."
More importantly, Nicole's intervention will ultimately save the family a significant amount of money. With her help, Rick was able to access funding to pay for live-in aides for his mom – services for which he had been paying out of pocket each month.
Rick worked with Nicole for about five months. She brought him to a point where he has a much better understanding of how the system works and feels empowered to handle the hurdles he faces. She reassured him recently by saying, "You got this," when he was confronted with yet another form to fill out.
And he agrees. "I am basically comfortable with everything at this point," he said.
His mom is living safely at home with 24-hour aides. Rick is thankful for the ongoing support of his wife and daughters, and for Nicole's intervention when he needed her expertise most.
"I would highly recommend Nicole to anybody," he said. "Unless you're home 24 hours a day and don't have a job and understand the ins and outs of the healthcare system, you absolutely need an advocate. Nicole is a wonderful person. She is very caring, very in tune to your needs, and she just does her job very, very well."