All of our lives we have been taught the importance of working hard and taking care of others, but it is equally important to make time to take care of ourselves. On an airplane, flight attendants remind us during the safety drill to put our own oxygen masks on first before assisting others with theirs. That is what self-care is all about. If we don't put on our own oxygen mask first – figuratively speaking, of course – then we will not be able to take care of the others who depend on us.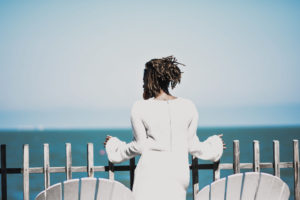 And there are so many depending on us! If you are part of the so-called "sandwich generation," you may be taking care of aging parents or other relatives while still raising young children or teens. For you, August is consumed by a to-do list. I encourage you to start thinking about annual school physicals, making sure that your school-aged children are up to date on their vaccines and check-ups. If you are the parent of a young adult heading off to college or beyond, I urge you to have your son or daughter complete a Health Care Proxy so that you are able to speak with doctors and make medical decisions on their behalf should the need arise. (See my earlier blog post on this topic.)
But most importantly, make sure that you are taking care of yourself. Don't skip your own annual check-ups. Make sure you undergo the recommended age-based health screenings such as colonoscopy, mammography, osteoporosis screening, and others. Follow up on any red flags that are found during your physical. Get enough rest, drink enough fluids (but limit your alcohol intake), and try to get some exercise every day.
It isn't always easy to do! Remember when summertime meant long, lazy days, when the pace seemed to slow down both at work and at home, when families scheduled vacations and spent weeks at the shore or in the mountains? These days it seems to be more difficult to take time for ourselves.
This month, Care Answered will be taking our own advice. Our office will be closed from August 12 until August 26. Our staff will be taking a breather to relax, re-set, and reconnect with family and friends. I hope you have an opportunity to do the same this summer, even if it is just for a short spell. Time away is a great opportunity to put your own oxygen mask on first to ensure that you are fully able to take care of all those you love.
Enjoy the rest of the summer!