Care Answered has recently been featured in the media, providing expert commentary on important issues affecting patients and caregivers.
In May 2022, Nicole Christensen, MS, President of Care Answered, was interviewed by local New York television station Fox5 about how to navigate medical bill upcharges.
In July 2022, a Newsday story on healthcare price transparency featured Nicole discussing the difficulty patients have finding and interpreting price information when it is available. (Newsday requires a paid subscription to read.)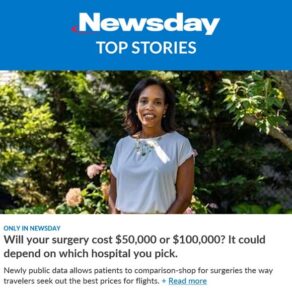 In August, A Commonwealth Fund report recently concluded that Black and Latino seniors frequently face discrimination in the healthcare setting. In this article appearing in EveryDay Health, Nicole comments on the findings.