You or your loved one is ready to be discharged from the hospital. That's great!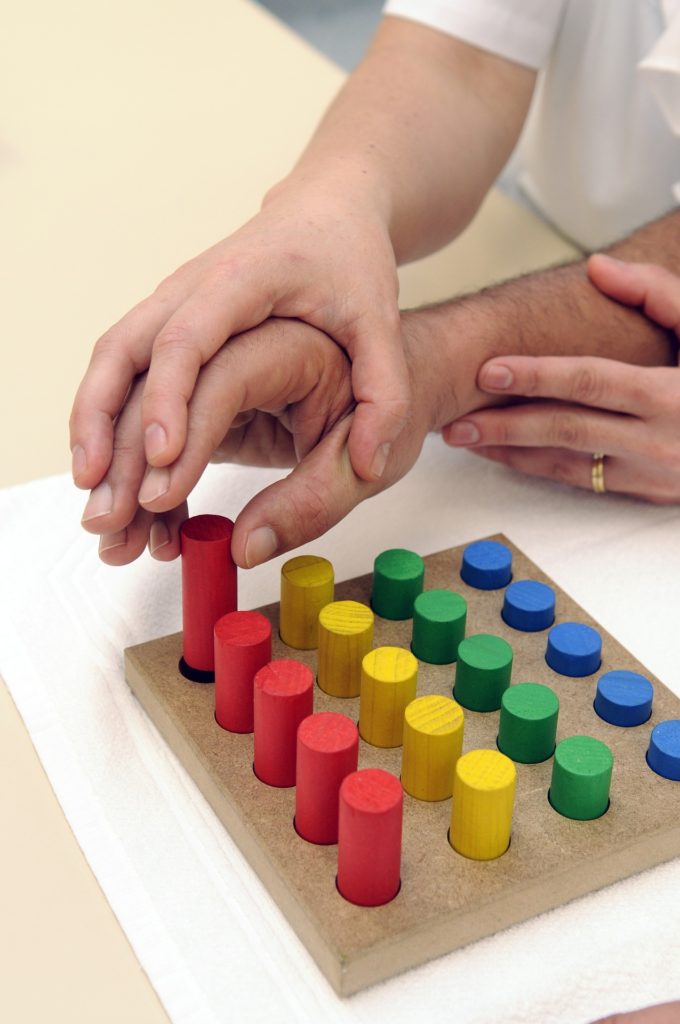 Unfortunately, this may not mean an immediate return home. Although you (or your loved one) may no longer need the amount of care provided in the hospital, your healthcare provider may decide that you need more care than can be provided at home.*
In this case, the hospital may give you a list of short-term physical rehabilitation facilities where you or your loved one can work on getting back to normal daily activities. But how do you select the best facility? And what, exactly, are these facilities supposed to provide?
Before returning home from the hospital, one should be able to:
Safely use a cane, walker, crutches, or wheelchair;
Get in and out of a chair or bed without needing much help;
Move safely between sleeping area, bathroom, and kitchen;
Go up and down stairs, if there is no other way to avoid them within the home.
Other factors may also prevent a person from going directly home from the hospital, such as:
There is not enough help at home;
Because of the home's features, the patient may need to be stronger or more mobile before returning home;
The patient has medical problems such as diabetes, lung problems, and heart problems, that are not well controlled;
The patient needs medicines that cannot safely be given at home;
The patient has surgical wounds that need frequent care.
Many short-term physical rehabilitation facilities have a full medical staff which includes doctors, nurses, and physical, occupational, and speech therapists, as well as nursing assistants, social workers, and more.
Yet, even with a full complement of clinical staff, the focus of these facilities of often strictly on physical rehabilitation. They want to get their patients moving so that they return home as soon as possible. That's your goal too, right? While everyone would love to see your loved one back home safe and sound, not all rehabilitation centers are created equally. Here are nine things to consider in order to select a rehabilitation facility that is the best fit for you or your loved one:
Visit the facility and take note of smell, activity, and interactions between patients, between staff, and between staff and patients.
Ask how many days a week each type of rehab (physical, occupational, and speech therapy) is offered.
After receiving the list of medications from the hospital, ask if they are going to be able to access these medications in order to make sure the medications will be available upon arrival. This is especially important for prescriptions that are unusual, expensive or being used for a purpose other than normally intended (off-label).
If your loved one is a fall risk, ask what precautions the facility takes to avoid falls.
Ask about visiting hours.
If your loved one has a condition that will impact their ability to actively partake in rehab (i.e. pain,confusion, dizziness, or other conditions that may make it more challenging for them to cooperate with movement needed for therapy), make sure these conditions are being treated at the hospital. Bring this situation to the attention of the rehabilitation facility immediately, and ask if they have a specialist who can treat your loved one if needed.
If there are other medical concerns, make sure the facility has the necessary equipment and personnel (i.e.ventilator or dialysis).
Review the PRI (Patient Review Instrument) to make sure it has accurate information because this the document that potential rehabilitation sites will review to determine if your loved one is a good fit. If something seems inaccurate, alert the nurse and ask them to make corrections before it is sent out.
Hire a patient advocate before hospital discharge to make things easier for you and your loved one. We make this process easier for you and provide peace of mind.
*https://medlineplus.gov/ency/patientinstructions/000435.htm