According to a National Center for Assisted Living 2018 report, the median cost of living in an assisted living facility in the United States is $4000 a month. At almost $500,000 over ten years, it's easy to see how many Americans are outliving their money. What happens next? What are the options if you or your family member need care?
If the diagnosis is not dementia, you or your family member may qualify for an Assisted Living Placement (ALP) Medicaid bed. You would still need to pay for room and board, but the care portion of the cost would be covered by community Medicaid in New York.
If your loved one's diagnosis is dementia and you're running out of money for private-pay assisted living, they may need to be transferred to a Skilled Nursing Facility or nursing home, and transition to Institutional Medicaid, which refers to benefits authorized in the Social Security Act. The care included is comprehensive and includes room and board, and the service is billed and reimbursed as a single bundled payment, although specific benefits may vary from state to state.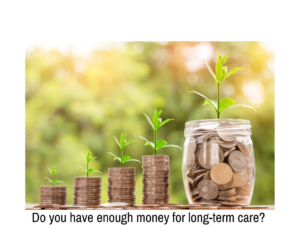 Until recently, those were the two most common options available for families seeking non-private pay, long-term care options. In 2018-19, the New York State Budget Agreement authorized a Special Needs Assisted Living Voucher Demonstration Program for Persons with Dementia. According to the New York State Department of Health, "Through the demonstration, the Department may issue up to 200 vouchers and subsidize up to 75% of the regional average private pay rate for the monthly cost of a Special Needs Assisted Living Residence (SNALR) for an approved applicant living with a diagnosis of Alzheimer's disease and/or dementia." This voucher could be used if your loved one is already a resident in an assisted living facility and receives a new diagnosis of dementia.
Navigating long-term care options is not an easy task. Whether you're investigating assisted living facilities, want to learn more about state-by-state Medicaid Assisted Living Benefits, or need help figuring out how to finance your loved one's long-term care options, we're here to help you every step of the way. Just give us a call at (516) 584-2007 or email nicole@careanswered.com.