Medicare is the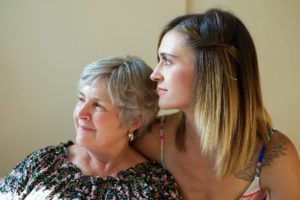 health insurance program run by the federal government for those who are 65 and older, as well as those under 65 who are disabled and collect Social Security Disability Insurance (SSDI).
When people learn that they need post-hospital care – home care, inpatient rehabilitation or a stay in a nursing home – they often assume that Medicare covers these services. But much like private insurance, there are limitations on the services that Medicare will cover.
Before you need this level of care, here is an overview of exactly what Medicare will cover.
If you are 65 or over you likely have Medicare coverage A and B. Medicare coverage part A is "hospital insurance." It covers care you receive in the hospital. Skilled nursing (nursing home) or rehab care is covered ONLY if:
Your care is "medically necessary."
You are expected to improve over time
You meet the 3 DAY inpatient hospital stay. This means you must be FORMALLY ADMITTED to the hospital. If you are in the emergency room for three days but not admitted to the hospital, or you are admitted to an "observation unit," you will not receive insurance coverage for your rehabilitation or skilled nursing care.
Even if you feel you have great insurance to fill in the gaps of Medicare A and B coverage, if you do not satisfy the three-day admission rule, there is likely no insurance that will cover your rehabilitation or skilled nursing care.
How Much is Covered?
If you meet the three-day admission requirement, the first 20 days you spend in a skilled nursing facility is fully covered. On days 21 – 100, you are responsible for a co-pay of $167.50 per day. After the 100th day, you are responsible for all costs related to your stay in a skilled nursing facility.
What Isn't Covered?
Custodial care, which provides assistance with performing the basic tasks of daily living, such as dressing, bathing or eating, is typically not covered by Medicare at all. You are responsible for the full cost of this type of care, which on Long Island can run upwards of $100,000 a year.
Questions? A healthcare advocate can help you navigate the system in order to maximize your benefits and help you sort out your options for care and payment.
You can learn more about Medicare Part A hospital and skilled nursing facility coverage. Visit medicarerights.org for additional information. Care Answered is available to answer your questions and help you make the best decisions based on your individual situation and needs. Contact us here or call (516) 584-2007.