Women and Long Term Care Planning…Why it Matters Now to Protect You Later
Join Natalie Karp, MBA, CLTC and Rona Loshak, MBA, CLTC, on November 15 at 12 pm for a webinar on LTC insurance for women, upcoming state mandates, women's longevity and its financial and non-financial consequences.
Register




6th Annual Cocktails & Casino Night to benefit Long Island Alzheimer's & Dementia Center
Tuesday, November 15, 2022
6:00 – 10:00 pm
Heritage Club at Bethpage
Register
Questions? Contact Annette Naif: annette@naifproductions.com



31st Annual Conference for Health Care Professionals sponsored by Russo Law Group
Wednesday, November 16
9:00 am – 1:00 pm ET
Attend, learn and earn 3 CEU credits! New statutes & law changes, panel discussions, guest speakers.
Register Here

Get Your COVID-19 Vaccine
Getting the COVID-19 vaccine is more important, and easier, than ever. Medicare covers the cost of vaccines and boosters. The Omicron variant, a new variant of the virus now in the US, is more easily spread and can cause severe disease. If you're unvaccinated, you are at risk.
FIND A VACCINE

Renewal Day for Caregivers
Saturday, December 3, 2022
9:30 am – 2:00 pm
The Bristal at North Hills
99 South Service Road
Are you caring for a frail older adult or loved one with Alzheimer's or dementia? Join us as we pamper you, inspire you, guide you and support you on your caregiving journey.
RSVP IS REQUIRED. REGISTER BY Saturday, November 26th to Vanessa Penson: 516-233-3139 or vpenson@thebristal.com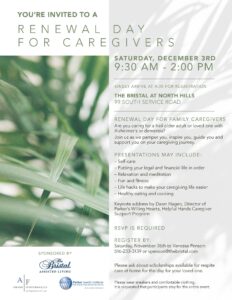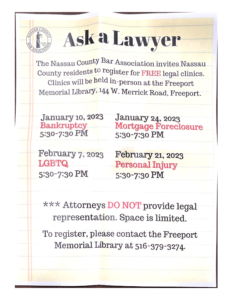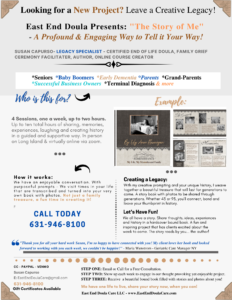 Chronic Pain Coping Skill/Pain Management Study – sponsored by Wilmington University
https://paincoping.com/patient-participation
Arts and Minds – Museum based experiences for people with dementia and their caregivers
https://artsandminds.org/programs/
Long Island Alzheimer's & Dementia Center – Hands-on services that provide respite, support and stimulating programs.
https://www.lidementia.org/
Click Here for a list of community resources.