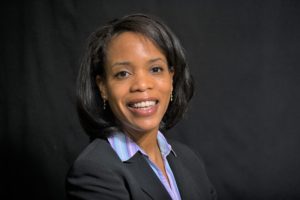 Nicole Christensen, owner of Care Answered, has earned the Board Certified Patient Advocate (BCPA) credential. The BCPA designation acknowledges patient advocate professionals who have demonstrated their experience and proficiency in the field of patient advocacy. The BCPA credential is built on ethical standards, professional competencies and best practices for professionals who work in the emerging field of patient advocacy and have taken the steps necessary to become certified.
Christensen started Care Answered, a healthcare coordination and patient advocacy consulting firm, in 2014. A native Long Islander who has lived and worked in both Nassau and Suffolk Counties, as well as NYC, she has more than 15 years' experience in advocacy for older adults. Christensen earned a Bachelor of Arts degree in Psychology from Baruch College and a Master of Science degree in Urban Affairs from Hunter College. Her career includes serving as Advocacy Director at Emmaus Service for the Aging in Washington, DC; Advocacy Consultant for LiveOn NY; and Director of Food Access at FoodChange, spearheading the focused outreach and advocacy campaign. As the Vice President of Programs and Agency Relations at Island Harvest, she developed and launched the first senior citizen mobile outreach and advocacy program.
In addition to her professional experience, Christensen has had the personal challenge of securing the best possible care for her own family and thus understands how overwhelming and daunting it can seem.
"I call upon both my professional skills and my personal experience to provide every client with effective advocacy," said Christensen. "Knowing how to navigate the healthcare system, access the benefits to which families are entitled, and obtain the safest, most appropriate care for my clients and their loved ones is so rewarding. My goal is to provide families with peace of mind and often help them save money as they ensure that their loved ones are well-cared for."
After conducting industry research, the BCPA certification was created to recognize professionals who are committed to ongoing professional development and the attainment of the skills and knowledge necessary to perform their jobs at the highest level. The BCPA credential is also an avenue for employers to recognize and promote professionalism in patient advocacy.
"It is gratifying to have achieved this certification attesting to the knowledge and experience I have amassed during my career," said Christensen.
For additional information on Care Answered, visit careanswered.com or call (516) 584-2007. To learn more about PACB, visit its website.