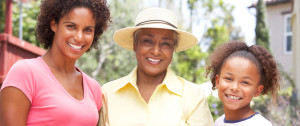 Monday, October 15 begins the Open Enrollment period for 2019 Medicare. Between October 15 and December 7, you may enroll in Medicare if you became eligible in the past but did not enroll. You may also use this time to make changes to your enrollment. For example, you can switch from traditional Medicare to a Medicare Advantage Plan, change from one Medicare Advantage Plan to another, or change from one prescription drug (Part D) plan to another.
Start by reviewing your coverage. The Medicare website has a host of resources to help you learn more about plans and options so that you can evaluate your needs and select the plan that is best for you. One helpful resource is the Medicare Plan Finder tool which will help you find plans offered in your area.
There will be changes to Medicare beginning in 2019, including elimination of the so-called "donut hole" for prescription drug costs, one year ahead of schedule. Premium rates have not yet been announced, but an increase is projected. Additionally, the income threshold for the highest premium bracket has increased to $500,000 for an individual and $750,000 for a couple, up from $160,000 per individual and $320,000 per married couple.
For additional information or help navigating the complexities of Medicare, don't be afraid to call on a professional. There are insurance brokers, healthcare advocates and others who can help you sort it all out and select the plans that are most appropriate for your individual situation. Many libraries and community based organizations can connect you with free resources. Want to learn more? Give me a call at 516-584-2007.