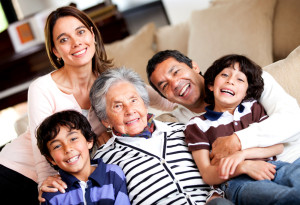 YOU! Yes, the answer is you. Doctors, hospitals, family, and other healthcare providers need your medical records to appropriately diagnose and meet your healthcare needs. But you are the most important member of your healthcare team. If you go into the hospital, change doctors, get a second opinion, want to ask questions, … this is VITAL information to have. Preventable medical errors is the 3rd leading cause of death in the US.
So don't bet your life that your medical records are read and understood by your healthcare team. Make sure that you and your healthcare proxy or loved one know where your records are and their basic contents.
We don't know what medical crisis we may have or when it may happen, and hopefully we will not have to worry about it. However, if you are hospitalized and there is information about your health that has been overlooked it can lead to catastrophic results. So give yourself the gift of knowledge and preparation.
What records did you need and how do you get them?
Some Basic Records you should have:
Any major diagnosis
Tests results that support a diagnosis
Any test results that are of concern
Baseline test results
Hospital discharge records
How do you get your records?
You have the right to your medical records
Ask the doctor or hospital
You may have to fill out a request for records and provide ID
You may have to pay up to .75 per page. (keep in mind you can request certain records or records for a certain period of time rather than every record)
Some hospitals have portals that you can access via computer for no charge
Please comment and let me know if you have your records. Or share a story of having medical records or not having medical records.