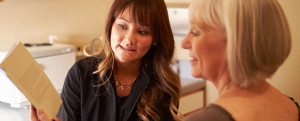 Medication mistakes are common both in hospitals and at home. It can be easy to make a mistake and unfortunately medication mistakes can be fatal. So here are some suggestions. When you go to the doctor or hospital do you have a current list of your medications with you? If the answer is no, now is the time to change that.
Every time you go to any doctor bring your list of your medications, including the medication name, dosage, how/when you take the medications, and the reason for the medication. In that list also include herbal and vitamin supplements. The doctors may not ask you for this list; that does not mean they don't need to see it. Ask your doctor to take a look at it. For example: Your primary care doctor may not know what your endocrinologist prescribed or visa-versa; or neither may be aware that you are taking an herbal supplement that does not work well with your prescribed medication or that you misread the directions and are taking one pill twice a day rather than two pills once a day.
Make your pharmacist your "go to" resource for medications. I often recommend using one pharmacy for all your medications. I make this recommendation because then all your medications records are in one place and they can help you track it. Pharmacists are there to answer your medication questions. Use them! If you feel somehow off and you have been taking a new medication, tell your Pharmacist and ask him/her questions. Tell your doctor too (with your medication list handy).
Lastly someone you love should have your medication list. If you are hospitalized, does someone else have your medication list? The hospital will often not have an accurate list. And when a hospital does not have an accurate list of current medications accidents can happen.
Let me know your thoughts. Do you have a medication story? Share it in comments; your story could really help someone.
If you are on Long Island join me at Pulse of NY's annual Symposium on April 18th 2016-Medication Patient Safety