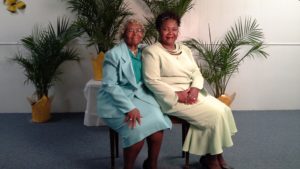 "When 'I' is replaced with 'we,' even illness becomes wellness[1]."
Human beings have always recognized themselves as social creatures. From an evolutionary standpoint, survival depended on social structure and being part of a group.
But in recent decades, evidence regarding the link between social connections and physical health has been mounting. A 2015 meta-study linked loneliness with a 45% increased risk of dying. By contrast, obesity only accounts for a 20% increase[2]. Unfortunately, society has evolved in such a way that increasing numbers of people describe themselves as socially isolated. As we sacrifice our connections with friends and family, loneliness could become a major public health threat.
Research around this topic goes back decades. Among some of the most intriguing studies are those that have shown that social rejection triggers the same parts of the brain as physical pain[3]. A 1988 study reported that lack of social connections could have more of a negative impact on health than obesity, smoking and high blood pressure[4]. Another study, completed at UCLA in 2010, linked stress brought on by social rejection with increased inflammation in the body[5].
The problem of social isolation appears to be more significant among the elderly who are no longer in the workplace and may not live near family members. Those with dementia report even higher levels of loneliness than their peers[6].
How can you avoid or reverse social isolation and loneliness? By all indications, it is the quality rather than quantity of social connections that matters, so having just one or two friends or family members with whom you socialize can yield positive results. Face-to-face contact is preferable, but if you live apart from friends and family, try at the very least to maintain regular telephone contact.
If you are physically able to get around, consider joining a club or a gym, attend religious services, participate in your favorite hobby to meet like-minded people, volunteer, or join a support group. If you are unable to travel on your own, look for community-based and faith organizations, many of which offer resources such as friendly visitors who check up on the homebound.
The effort to remain connected to others can be challenging. But in the long run, these connections will improve your quality of life and may even help you live longer.
Here are some resources to help you get and stay involved:
www.destinationaccessible.com offers detailed accessibility descriptions of leisure locations.
https://parks.ny.gov/admission/empire-passport/ offers discounted rates to New York state parks.  Also take note that those 62+ can access at NYS parks for free and reduced rates just with their NYS ID.
[1] Quote attributed to Malcolm X.
[2] Brene Brown: America's Crisis of Disconnection Runs Deeper than Politics; Fast Company, September 12, 2017. https://www.fastcompany.com/40465644/brene-brown-americas-crisis-of-disconnection-runs-deeper-than-politics
[3] Social rejection shares somatosensory representations with physical pain; Proceedings of the National Academies of Sciences, March 28, 2011. http://www.pnas.org/content/early/2011/03/22/1102693108
[4] Social relationships and health; Science Magazine, July 29, 1988. http://science.sciencemag.org/content/241/4865/540
[5] Neural sensitivity to social rejection is associated with inflammatory responses to social stress; Proceedings of the National Academies of Sciences, August 17, 2010. https://www.ncbi.nlm.nih.gov/pubmed/20679216
[6] Only the Lonely: Dealing with Loneliness and Isolation in Dementia; Unforgettable, https://www.unforgettable.org/blog/only-the-lonely-dealing-with-loneliness-and-isolation-in-dementia/