Flu Season a Good Time to Make Sure Your Vaccines are Up-to-Date
Each year, it is estimated that between 12,000 and 56,000 Americans will die of the flu. Those numbers are staggering, especially when you consider that the flu is largely preventable. Flu vaccine is safe, effective and available. The Centers for Disease Control (CDC) recommends an annual flu shot for all healthy individuals six months and older, including pregnant women.
Older adults are particularly vulnerable to serious side effects from the flu and other vaccine-preventable illnesses. For example, those 60 and over are at increased risk of developing shingles, a painful skin rash caused by the same virus that causes chicken pox in children. Even those who have had chicken pox as a child and those who have had shingles in the past can benefit from receiving the shingles vaccine, which is administered as one single shot and is effective for up to five years.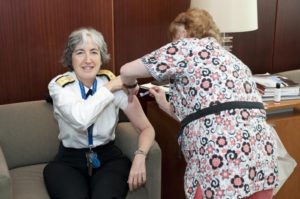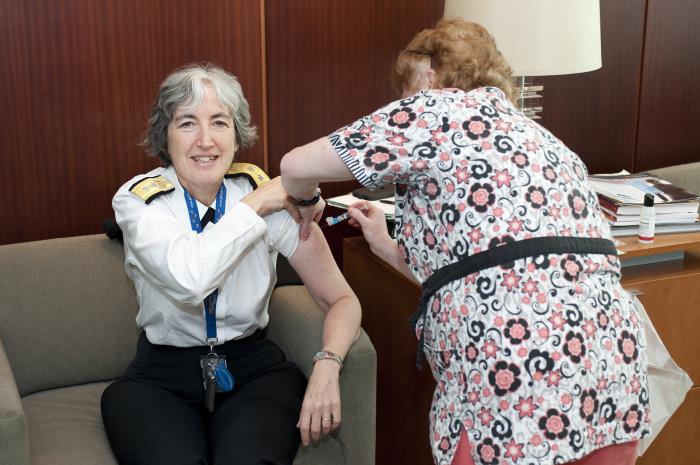 Adults 65 and over are also encouraged to get a pneumococcal vaccine to prevent infection with the streptococcus pneumoniae bacterium. This infection may cause pneumonia, blood infections, middle ear infections and bacterial meningitis, and the effects can be more severe in older populations. Speak to your healthcare provider about whether you should have a pneumococcal vaccine this year.
Whooping cough was once a deadly illness that declined sharply once children began being routinely vaccinated against it. However, in recent years there has been a resurgence of this serious illness. Experts believe that immunity fades over time. Therefore, the CDC recommends that adults over the age of 19 receive a booster dose of Tdap, which protects against tetanus, diphtheria and pertussis (whooping cough), with additional booster doses given every ten years thereafter. This is especially important for grandparents and other adults who spend time around babies and young children.
Flu season is the perfect time to check in with your healthcare provider and make sure that you are up-to-date with all recommended vaccines. With a busy holiday season ahead, nobody wants to be laid low with a vaccine-preventable illness.
Stay well!