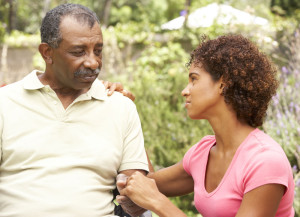 If you receive Medicaid and/or Medicare in New York State, are chronically ill or disabled and require aides or other services in order remain safely in your home, you are likely to be enrolled with one of the state's Managed Long Term Care (MLTC) providers. MLTCs are agencies that help manage and oversee the services that patients requiring this level of care receive.
The NYS Department of Health, the agency that oversees MLTC agencies, recently announced changes to the program. Among the new rules:
Those who enroll in a MLTC plan after Dec. 1, 2018 will be barred from changing plans for 9 months, after the first 90 days. This makes it imperative that the family select the most appropriate agency at the start.*
There will be a limit on the number of home care agencies that each MLTC is able to contract with. The result could be make it more difficult for MLTCs to place aides in the homes of patients who need them. This begins October 2018.*
People placed in a nursing home for three months or more will no longer be able to enroll in a MLTC. In addition, patients who are MLTC members will be dis-enrolled from MLTC after three months in a nursing home. Some consumer advocates fear that when MLTC plans are no longer responsible for the cost of nursing home care, the plans will have an incentive to place members with high needs in nursing homes, rather than approve more hours of home care needed for the member to remain in the community. The start for date this change was initially July 1, 2018 but has been postponed to an unspecified date in the future.*
Navigating this process is challenging even for savvy and experienced healthcare professionals. The implications of rapidly changing rules and regulations leave many people with unanswered questions. A professional health advocate can assist families with obtaining the appropriate level of care at the right time and in the setting that makes the most sense. Care Answered is here to help. Give us a call at (516) 584-2007.
*Source: New York Western Law Center-State Dept of Health Moves to Implement MLTC Changes Enacted in 2018-19 NYS Budget